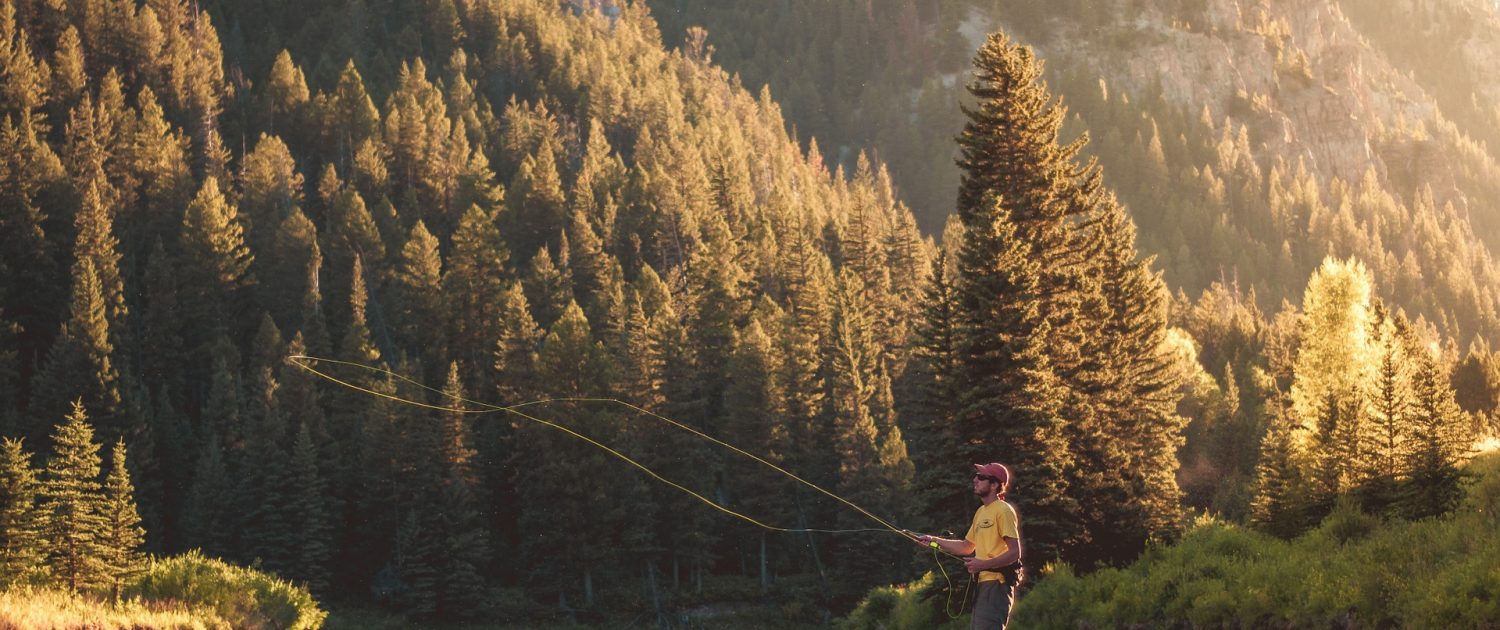 Stehekin Valley Ranch, in cooperation with Stehekin Fishing Adventures, offers the following package to get you out on the river and catching some record trout!
Fly Fishing Excursion
2 Nights at the Ranch + 1 All Day Float Trip on the Stehekin River = Perfect Vacation for 2!
Arrive on the sleek Stehekin Ferry. Stay in a cozy Ranch style cabin. Enjoy fishing for Rainbow and Cutthroat Trout from a raft as your expert guide takes you down the Stehekin River*. All meals are provided by Stehekin Valley Ranch. Transportation within the Stehekin Valley and Boat Fare on the Stehekin Ferry is also included.
Available: August 15 – September 20, 2022
$703/person + tax, double occupancy
Want to do more while you are here? Add an extra day to give time to get in a ride on an electric bike, go for a hike, get a massage or just relax around camp.**
Extra day: $157.50/person + tax
Contact our reservation office directly to book this great package: 509-682-4677 or ranch@stehekinvalleyranch.com
Deposit and Cancellation Policies
Deposit:
We require a 50% deposit (including taxes) to hold your reservation. Contact our reservation office (1-800-536-0745), or send your deposit to:
Stehekin Valley Ranch
P.O. Box 36
Stehekin, WA 98852
Cancellation Policy:
10% of the total cost of stay is nonrefundable. 100% of deposit is nonrefundable unless we are notified in writing (email is fine) 30 days prior to your scheduled arrival. If your reservation is made less than 30 days prior to your scheduled arrival the deposit is non-refundable. Total cost of your stay plus tax is due upon your arrival. 50% of the cost of unused services will be refunded.
Fire, Smoke & "Acts of God" Policy:
We are not responsible for natural disasters which might affect your stay such as fires, smoke, floods, etc. As such, we do not refund your deposit if you decide to cancel due to an "act of God", unless an official closure notice has been issued and guests are literally unable to come – which is a very rare occurrence. If you are concerned about losing your deposit in this sort of event, we highly recommend purchasing Travel Insurance (see below). Please do not expect us to be your insurance policy. Bear in mind that we only take a 50% deposit. If you do end up cancelling, we are meeting you halfway by losing the other 50%. We also encourage folks who may have respiratory issues to not plan your stay during the typical fire/smoke season (generally the month of August has a higher potential for fires in the surrounding area.)
Travel Insurance:
We highly recommend you purchase travel insurance. Unexpected events happen, which can cause you to cancel your trip. To guard against losing your deposit, you can buy travel insurance for a small fee. If you wish to purchase travel insurance, go to TripAssure , or other online travel insurance sites for details and to purchase.
*All activities are subject to weather and other safety concerns. If we cancel any activity for reasons of safety or otherwise, we are only responsible for refunding the value of that particular activity. To participate in any of the activities you will be required to sign an Assumption of Risk waiver. Washington State fishing license is required for all guided fishing trips.
**Fishing tours listed are included in the package price. Other activities are available for an additional fee, and we are happy to help you make arrangements for these.