Wow! 2021 is flying by. It seems like just yesterday we were ramping up to open our doors in the heat of June, and now the leaves are falling and winter approaches with beautiful snowscapes seen on the surrounding peaks. We had a fabulous season here in Stehekin, and want to reach out and thank everyone that visited our little Ranch this summer! We truly appreciate you, and look forward to seeing you again in the future!
The summers see this valley bustling with happy people enjoying the surrounding area, but now it is time for the valley to slow down, and take on a quieter pace.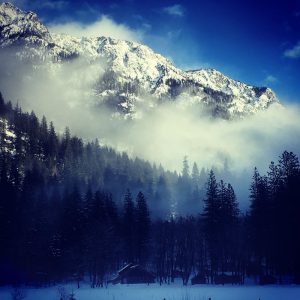 But here's some good news for this off-season: With a new ferry option available providing daily service year-round, you can continue your Stehekin Adventures all year long!
While the Ranch will be closed until next summer,
Stehekin has some great options for those wanting to create some special snowy memories of the valley. And the Stehekin Ferry is running EVERY day ALL year*!
Now it is finally easy and enjoyable to travel to and from Stehekin in the Winter. So, come on up and make some new memories!
Contact Stehekin Reservations to learn about all the Lodging Options available year-round. They can also help you book your Stehekin Ferry tickets to make your trip planning a piece of cake.
509-682-4677
stehekinreservations@gmail.com
*No Ferry Service on Thanksgiving Day or Christmas Day.