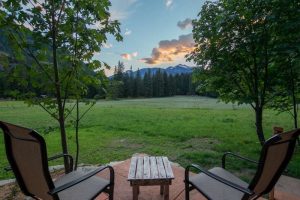 In this beautiful mountain setting the elements of your job will include both hard work and fun. If you have a ready smile, love the outdoors, are willing to work hard, and enjoy working with people this may be the place for you.
Stehekin Valley Ranch is a full service, rustic, guest ranch located 9 miles up the Stehekin River from the head of Lake Chelan. Folks must take a boat, plane or their own 2 feet to get to this mountain paradise. Stehekin is a remote community in the Lake Chelan National Recreation Area, which is part of the North Cascades National Park Complex. Known for its beauty, this area offers a wide variety of recreational opportunities.
The ranch has been in operation since 1983. Cliff and Kerry Courtney ran the Ranch for 40 years. In 2023, they turned the reigns over to their niece Mistaya and her husband Jake Johnston. While ownership has changed, the welcoming atmosphere remains. We have many repeat customers who are more like "ranch family" than guests. If employed you will become an extension of our family also. Your habits and behavior will reflect on all of the staff and family, be that good or bad.
We strive for excellence and to have the best service in the business. If you are willing to put in this commitment we encourage you to put in an application!
Is This Job For You?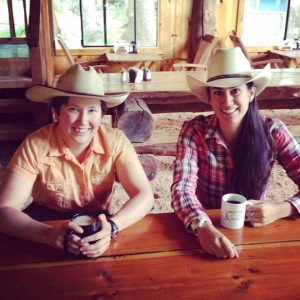 Though a seasonal job with Stehekin Valley Ranch offers many rewards, it may not be for a person whose only priority is financial compensation. We have discovered that the most successful summer employees are the ones who enjoy people and who enjoy the great surroundings of our area. We pride ourselves in hosting a fun and unique summer experience where each employee is treated with dignity and respect. We are an "employee friendly" business that believes motivated and satisfied employees will do the best job of caring for our ranch guests.
Our season runs June – September, and we give priority to those who can stay for the whole term. We start making hiring decisions for the upcoming season in January.