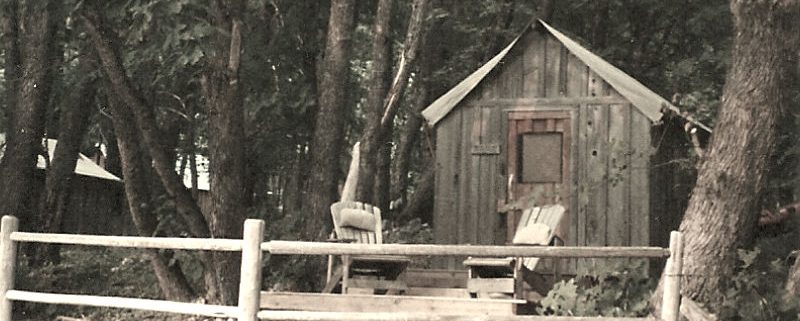 History of the Ranch: 1983-Now
Stehekin Valley Ranch was established in 1983 by owners Cliff and Kerry Courtney. It is on the property that the Courtney family has owned since the early 1950's.  The Courtney family history goes way before that, but that is another story for another time and a great question to ask when you come stay at the Ranch!
Esther and Ray Courtney bought this 20 acre piece, raised their family on it, and ran their mountain trip business (Cascade Corrals) – which is still family owned. (Visit the Stehekin Outfitters website for more on the current mountain trip business).
When Ray passed in 1982, Cliff  began to think of his future and how he would be able to stay in the Stehekin Valley which he loved. Wanting to continue the tradition of sharing this valley with others, Cliff came up with the idea of providing a full-service base-camp from which people could get out and enjoy the epic surroundings of the North Cascades. And so, Stehekin Valley Ranch was born.
At the beginning, the Ranch was mostly a "rustic" campground consisting of Tent Cabins, outhouses,  and the Dining room was all outdoors. As the word spread about the good food and unique lodging, the demand to stay at Stehekin Valley Ranch grew, so then did the Ranch. The Ranch added the Ranch Cabins and enclosed the Cookhouse making the Ranch more of a "luxury" campground. Don't worry, we made sure the keep the "rustic" too.
As Stehekin Valley ranch has evolved, it has kept many important things the same as when it started. Most important among these – the food. The Ranch maintains a very high standard for food served in the Cookhouse. The many wonderful meals we taste now are all thanks to the family cooks who started it all.
Stehekin Valley Ranch has also maintained its easy going, welcoming, and "part of the family" atmosphere. When staying at the Ranch and learning about it's history, you can't help but feel like you are "part of the family" as you sit down family style in the Cookhouse and enjoy your meals together.
We have been blessed to share the Ranch and the beautiful valley that surrounds it with so many. It is too good to keep it to ourselves! We hope you can visit and experience it yourself.
https://stehekinvalleyranch.com/wp-content/uploads/2014/08/Old-pic-cacbin-5-BW.jpg
533
800
ranch
https://stehekinvalleyranch.com/wp-content/uploads/2018/02/logo-small-white-NEW.png
ranch
2017-01-17 01:48:51
2021-11-05 21:20:44
History of the Ranch: 1983-Now