Saying goodbye to another great season
With the mild and beautiful Fall we have had this year, it is hard to believe we are already past Thanksgiving! I hope yours was top notch!
Now that the snow is finally starting to fall, I find myself looking back once again to the whirlwind that was 2018.
The summer started with the completion of the Stehekin Road Project. For better or worse the construction workers finished up, and I don't think anyone was sad to see them depart! While the finished product certainly left us scratching our heads looking for logic, the road did see some improvement, and traffic started flowing without the interruption of flaggers – hooray!
The summer kicked into action Memorial Day Weekend, and seemed to continue on at a high pace from there.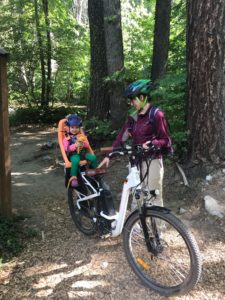 The electric bikes were a big hit. We expanded our fleet to include some step-thru-models which allowed some of our shorter guests to comfortably ride them. We also added some child seats and a cargo bike, and the younger generations were able to enjoy them as well.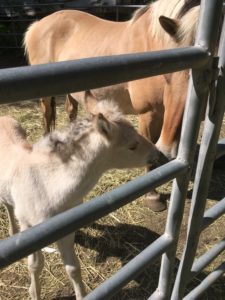 This year saw some new furry critters at the Ranch. Roaming freely and eating anything green were 3 lambs. A wee bit skittish, but amusing to watch. The star of the show was the baby Fjord horse – Kjeks. He was super friendly and energetic while putting on regular shows for anyone watching. That is, when he wasn't playing the part of the exhausted sleeping pony.
Fires stayed at bay for the most part – nothing threatening Stehekin, and only mild smoke for the most part. We continue to be blessed on that front, and are truly thankful!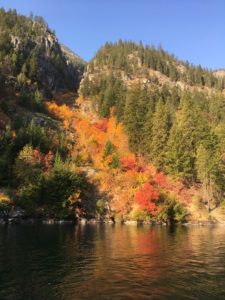 Before we knew it, a fabulous fall had arrived, bringing out hikers and fishermen to enjoy the last days of the season.
Now, as winter sets it, we look ahead to next year. We are excited to be bringing our new Gypsy Wagons online, and will be busy bees getting them all ready in the spring!
https://stehekinvalleyranch.com/wp-content/uploads/2018/11/IMG_1004-e1543449435586.jpg
4032
3024
stehekinvalley
https://stehekinvalleyranch.com/wp-content/uploads/2018/02/logo-small-white-NEW.png
stehekinvalley
2018-11-29 00:16:19
2018-11-29 00:16:19
Saying goodbye to another great season